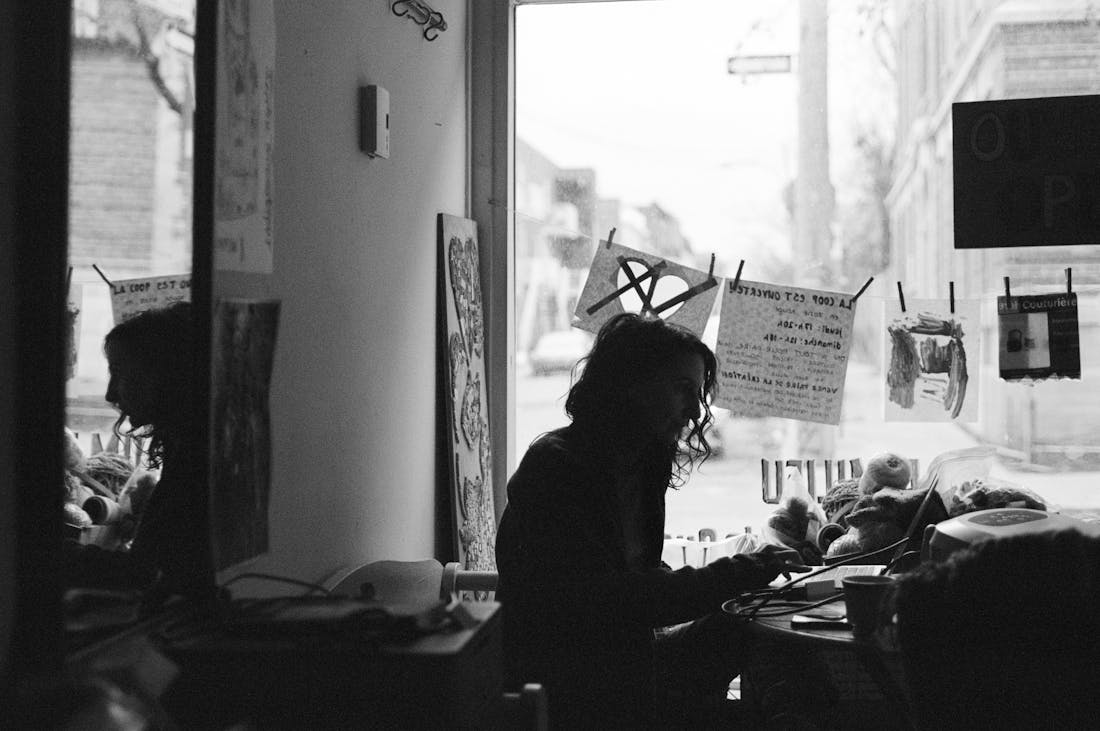 credit: Émile Studnicki-Gizbert
ARTIST'S STATEMENT
My process of creation happens through the constant search of a sort of balance between socially committed discours and sensible and intuitive approach, between the political and the poetic. My artwork embodies in different forms, from classical paperworks - drawings, prints and books to interdisciplinary projects like animated films, video installations and performances.
Most of my projects result from questioning of normalized individual and collective living in a contemporary occidental urban society. Deeply fascinated by any manifestation of the human rebel nature, which makes me reflect a lot on phenomenons of normative lifestyles at the digital era, hyper-standardization and bureaucratization of all the aspects of our existence and on the interaction paradigmes that result from it. Through my artwork I am searching a point of a speed change in our relationship to city, society, life and ourselves.
BIO
Born in 1990 in Moscow, Russia, the artist Eliza Olkinitskaya lives and works in Montreal since 2012. With a bachelor's degree in visual and media arts from UQAM, she is a multidisciplinary artist whose work is at the crossroads of the visual arts, animated film and theatre. Olkinitskaya has exhibited at Galerie de l'UQAM, GHAM & DAFE, Magasin d'Arprim, centre d'essai en arts imprimés, and Maison de la culture Maisonneuve, interdisciplinary art festival Le Maquis. In 2018, she participated in the Chantier de recherche sur l'image imprimée et photographique, a group residency at L'imprimerie, centre d'artistes. In 2019, she spent four months in the Moscow studio Tseh animatsii during a residency at Noise-Anima Lab. The performanceVoilà ce qui fait ce bruit, resulting from this residency, was presented at TSTI Fabrika (Moscow) in the winter of 2020.